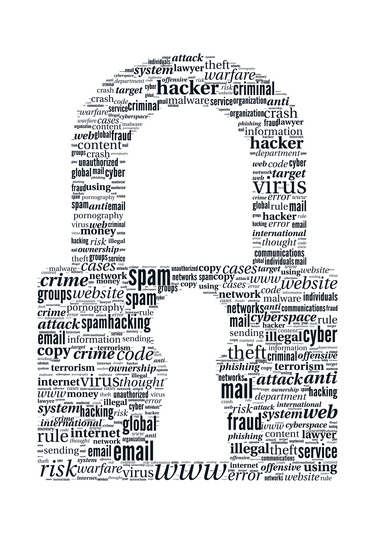 In today's high-tech world, it is easy for people to find out information about you and your church's finances on the Internet. If you are worried about your church's sensitive financial information falling into the wrong hands, then you are not alone. You and your church or ministry can become the victim of online fraud. But you can decrease your church's susceptibility to online fraud and participate in early risk fraud detection by following a few simple tips designed to help you and your ministry manage your funds without giving away too much information.

Tip #1: Decrease Your Online Footprint
If there is personal information about you or your ministry on blogs or websites, ask the online administrators of those sites to take down the information. They do not have to do this, you can ask nicely. Online fraud prevention begins by minimizing your online presence.
Tip #2: Request a Free Credit Report
Every year the government allows you to check your credit report for free once. Look at the report closely. This is one of the best online fraud prevention steps.
Tip #3: Have IT or Accounting Staff Keep a Watchful Eye
Expand the job description of your IT or accounting staff to include online fraud detection duties such as trolling the web to determine what kinds of personal information about your ministry is on the Internet.
Tip #4: Check Credit Statements Every Month
Participate in credit card fraud prevention by checking your ministry's credit card statements every month. Merely being an active monitor of your church's accounts will go far at preventing fraud.
Tip #5: Communicate with Your Bank and Credit Companies
Call your credit card and bank companies if you see anything that looks curious on your statements or if you do not remember buying a particular item. You can dispute charges that are not yours and get reimbursed if you are the victim of fraud.
Tip #6: Do not give out your church's sensitive information
It's common sense to not give personal information to to strangers or people you do not trust, but take that a step further and refrain from giving sensitive information to even those you do trust, if they are not on a need-to-know basis. Keep a close circle for the most private financial information, and avoid creating multiple online accounts that require private data, such as social security numbers. If you are able, cancel any unnecessary social media accounts and other accounts that only increase your online vulnerability.
Protect Your Church From Online Fraud
Many churches and ministries become victims of fraud every year, but by following a few simple tips, you can participate in credit card fraud prevention and protect your church for years to come. Make sure that you do not share financial information online unless it is absolutely necessary and request a free credit report every year to make sure that your church's accounts aren't vulnerable to online fraud. Follow the above tips for the safest business practices for the future, and if you'd like to learn more about protecting your church from fraud, check out Weeds in the Garden's church fraud prevention resources.