PSK LLP has a passion for developing relationships:  relationships with our team, our clients, and our community.  PSK has a long history of giving to the community including service at Mission Arlington, Tarrant County Food Bank, and Habitat for Humanity.  Our current Community Partnership initiative will provide quarterly opportunities to our team members to partner with organizations in our community through service.  We hope you join PSK and our team members in supporting your community.

Since 1967, TBM volunteers have delivered help, hope and healing to millions of hurting people and raised up the next generation to do likewise. As a result of its service, TBM has helped start and train disaster relief groups in all 50 states, giving birth to the third-largest disaster relief network in the nation. An unending stream of TBM men and women have served sacrificially around the world after every natural disaster in Texas, most in the United States and after many disasters worldwide. As Texans on Mission, TBM volunteers have provided tens of thousands of people clean drinking water in the midst of some of the most difficult situations.

On March 24, PSK team members assembled 240 First Step Kits for TBM to distribute. First Step Kits include hygiene products such as soap, toothpaste, toothbrush, deodorant, razor, shaving cream, shampoo, comb, and feminine hygiene products. These Kits meet basic needs for struggling people who have lost everything in the wake of a tornado, hurricane or one of life's other disasters. TBM distributed around 9,000 First Step Kits in 2022 and hope to double that number in 2023. Learn more about First Step Kits at https://www.tbmtx.org/firststep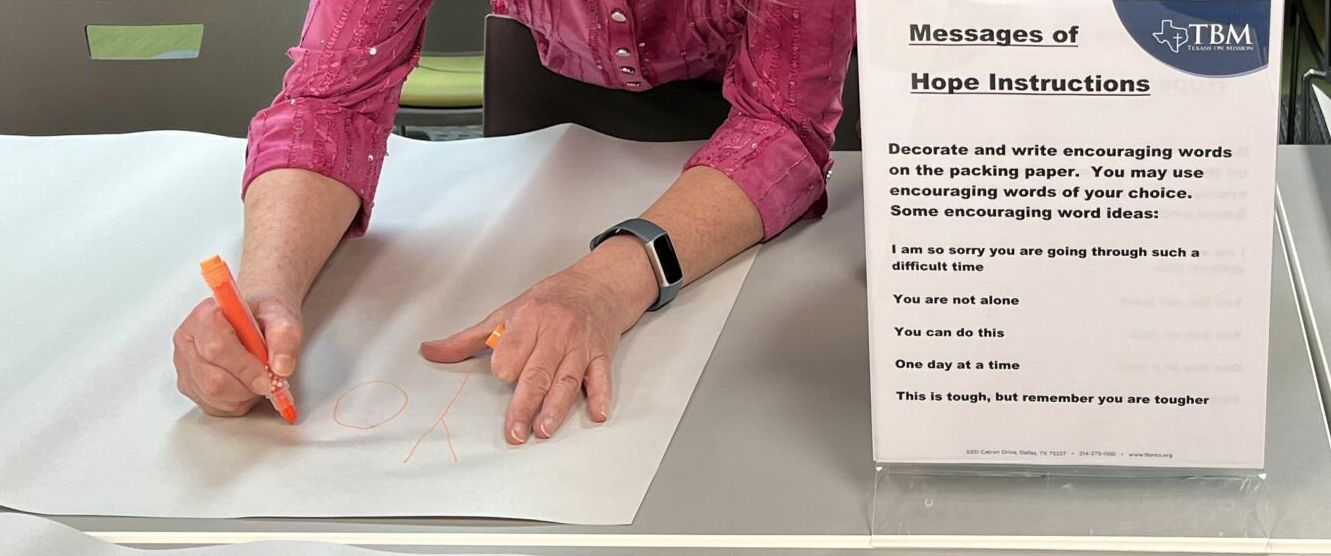 PSK team members made Messages of Hope, handwritten and hand-drawn encouragement and inspiration on to packing paper. In the cases of floods, hurricanes and tornados, TBM volunteers provide boxes and packing paper and help families sort through their belongings for what might be salvageable. The words and images on these pieces of paper may be ones that make someone smile after losing everything. TBM volunteers distribute roughly 10,000 Messages of Hope each year. Learn more about Messages of Hope at https://www.tbmtx.org/messagesofhope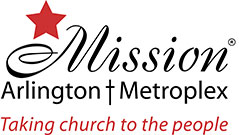 Mission Arlington began in August 1986 and in 1990 Mission Metroplex was formed. The existence of Mission Metroplex allows the participation of many churches from around the city, throughout the nation, and across the denominational spectrum. By doing this, First Baptist courageously accelerated a kingdom vision and multiplied evangelism, discipleship and ministry to people even beyond its own reach.  Today, Mission Arlington, under the umbrella of Mission Metroplex, continues to be surrounded by a wonderful family of supporters.  PSK has been proud to partner with Mission Arlington/Mission Metroplex for over 25 years.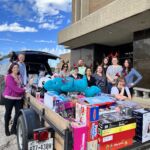 In Q4 2022, PSK's newest team members joined the managing partner in a long tradition of shopping for gifts for the Mission Arlington/Mission Metroplex Christmas store.  It is quite a sight to see 15 to 20 large shopping carts full with everything from basketballs and video games to hair brushes and coats. It takes several vehicles to deliver all the gifts.  Learn more about the Christmas Store at Mission Arlington | Mission Metroplex » The free "Christmas Store"

SOS International provides food and other products to over 110 Local Care Networks for distribution. SOS International provides the North Texas community a means to help at-risk children and their families in need with corporate donations received. Local Care Networks pick up the sorted donations to help the families they serve.  SOS International provides donations such as food, beverages, hygiene care, medical care supplies and more. SOS International also packs food boxes for local distribution. SOS International assemble boxes and pack them with different food items and get them ready for delivery. Last year, SOS International served over 8 millions meals.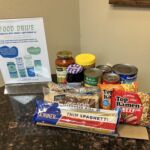 In Q3 2022, PSK was a drop off location for non-perishable food items including pasta (spaghetti or similar), marinara sauce, peanut butter, jelly, canned chicken/tuna, soup, beans (canned or 1lb bag), and rice (box or 1lb bag).  These items were delivered to the SOS International Warehouse in Arlington, Texas.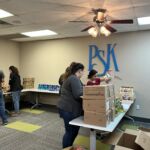 In Q3 2022, PSK team members assembled snack packs which were dropped off with SOS International Warehouse to Kooken Educational Center, part of Arlington Independent School District. Items for the snack packs included breakfast bars, canned tuna/chicken, instant oatmeal, ramen noodles or macaroni and cheese, snack size chips, and snack size treats. The snack packs were distributed to students.