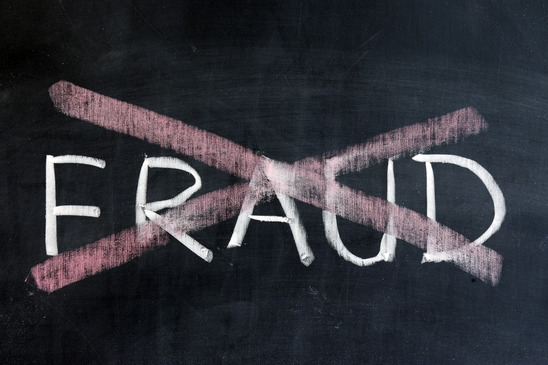 If your church or ministry is finding success and growing, the chances are they will be the target of those who wish to bring them down with fraudulent or deceptive means. Today's world is seeing many churches, ministries, and non-profit organizations shutting down as a result of not being forewarned about the dangers of financial fraud in the church. Many church leaders and members have fallen prey to financial agreements and contracts that in the end turned out to be "too good to be true". You may wonder if there are any programs that offer fraud protection to your church. The good news is there is, so let's take a look at a few of the bestfraud prevention programs out there.

An excellent fraud prevention service that monitors and stays on top of your business's transactions and provides security to your systems and servers is Imperva. Imperva provides defense mechanisms designed to prevent malware, phishing, and hacking attacks on your company by providing sophisticated protection with advanced firewalls and protecting web applications from being re-engineered or compiled to allow attackers to gain access to sensitive or financial information that belongs to your company. It also has the ability to sniff out potentially fraudulent transactions and stop them before they occur and also allows you for centralized enforcement of your fraud prevention policies.
ThreatMetrix is another fraud prevention service that comes with software that detects fraudulent purchases being made from stolen credit cards, hijacked bank accounts, and other financial information obtained through identity theft. This service puts in place specific measures to detect where devices might be accessing important information from IP addresses that are known to be on a dangerous list, anonymous proxies, VPN access, and other addresses that do not match up with the information that a customer who accessed the services provided.
Volance MerchantGuard
The fourth of the listed fraud prevention programs, Volance MerchantGuard is equipped with different plans designed for both small businesses and large enterprises. This software is equipped with tools that allow it to lookup computer history and investigate any possible previous cases of identity theft usage by that computer whenever that computer submits an order and attempts to make a transaction on your website.
Church Fraud Prevention with Weeds in the Garden
Of course, we can't write an article about effective church fraud prevention programs without talking about our own church fraud detection and prevention services at Weeds in the Garden. Our services are tailored specifically for churches and ministries who desire to maintain their financial integrity. We offer fraud prevention, fraud detection, and fraud recovery services, and we've got over 20 years of experience assisting churches of all sizes and budgets with managing and accounting for their finances. We also provide a tool that will help you protect your church or ministry from fraud – FACT, the Fraud Awareness Church Test, which guides you through an in-depth questionnaire, helping you assess your church's vulnerabilities and safeguards.
Stop Church Fraud by Using a Fraud Prevention Program
Whichever program you choose to protect your church or ministry from financial fraud will greatly reduce your church's fraud vulnerability to fraud. Most of the time churches and ministries are targeted because they have NO fraud safeguards or fraud awareness, and this makes them easy pickings for scams, affinity fraud, and scheming members. If you'd like a church fraud prevention program that is tailored to your church's size and budget, contact Weeds in the Garden and we'll walk you through the process.
Protect your church from fraud!